A History of Promise
The DuPage County Branch of the NAACP has been active for more than 60 years! It was originally chartered in November 1956.
Our Mission
The mission of the National Association for the Advancement of Colored People is to achieve equity, political rights, and social inclusion by advancing policies and practices that expand human and civil rights, eliminate discrimination and accelerate the well-being, education, and economic security of Black people and all persons of color.
DUPAGE COUNTY NAACP SYDNEY FINLEY SCHOLARSHIP AND FREEDOM FUND GALA
APRIL 30, 2023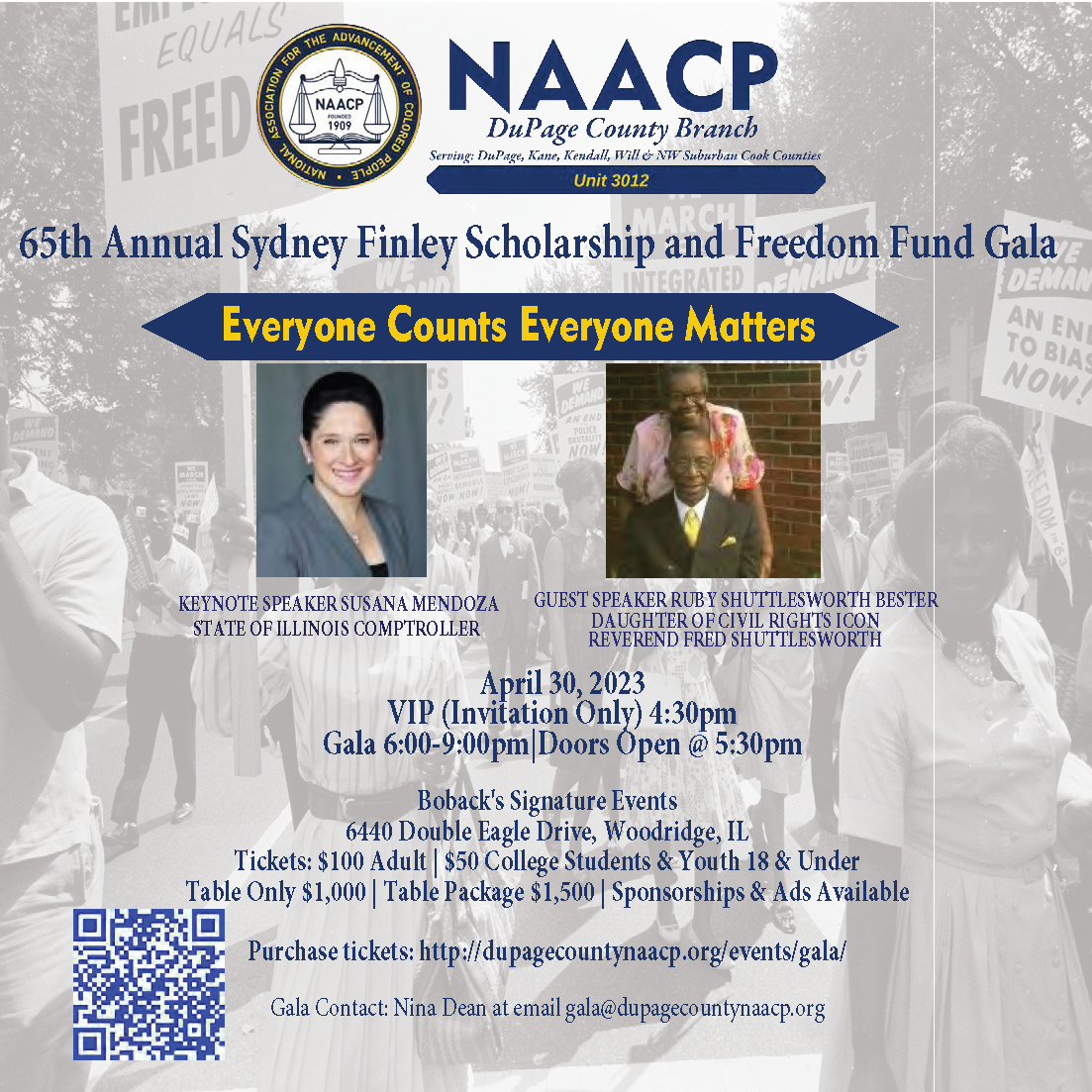 BRANCH MEETINGS ARE VIRTUAL UNTIL FURTHER NOTICE
DUPAGE COUNTY NAACP YOUTH COUNCIL
MEETINGS ARE THE 2nd SUNDAY OF EACH MONTH
SAVE THE DATES
ILLINOIS STATE CONFERENCE OF BRANCHES
QUARTERLY MEETING
WATCH FOR THE MEETING DETAILS
© 2023 DuPage County NAACP, All Rights Reserved.