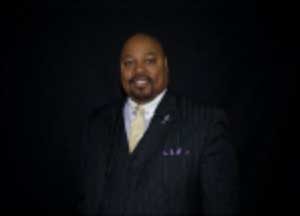 As the President of DuPage County NAACP, it is with humility and excitement that I assume the role acting as interim President of our Unit. When I think of the awesome pioneers and trailblazers who made DuPage the place that it is today, I know our future is bright as we forge ahead to continue the legacy afforded us.
Our focus will be on continuing the rich partnerships we have with the business community and building new relationships, increasing the voter's role through education and registering those who are eligible to vote, building a diverse membership base that includes all age groups, and mentoring our youth who are our future.
My excitement is also with our Unit's Executive Committee. This group of professionals is extremely talent rich. They have a dynamic vision for the future. Our Unit has always, and will continue to attract the best and the brightest our counties have to offer to help build strong partnerships with financial, educational, private, public and governmental institutions throughout the four counties we serve.
If you love freedom and equality as much as we do and you believe our future is bright, then you should come and engage your passions with ours as we make DuPage, Will, Kane, and Kendall counties greater today and even better tomorrow.
Thank you for allowing me to serve you.
Michael L. Childress
President
DuPage County NAACP
(630) 534-0840
presidentdpcnaacp@gmail.com
© 2022 DuPage County NAACP, All Rights Reserved.